WCCC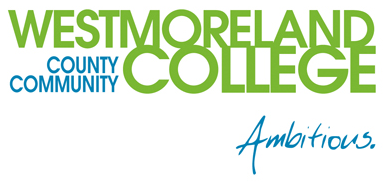 2022-2023 College in High School Information
This Fall, we will only be accepting the Parent Proxy Permission form in hard copy and will no longer have an electronic form on our college website. College in High School forms can be found in the Guidance Office or can be printed here.
To complete the student's CHS registration:
      1. If this is the first time a student is taking a CHS course, please complete a Westmoreland College application at https://westmoreland.edu/application.
              a. A walk-through of the college application form can be found here.
              b. If the student took CHS courses in the past, they can skip Step 1.
      2. The student will need to complete and submit their signed Parent Proxy from to their Guidance Counselor by Monday, February 6th at 2pm.
              a. From there, the student's counselor will sign the paper form and submit it to Westmoreland County Community College. 
              b. The deadline for the college application and the parent proxy form to be submitted to WCCC is Monday, February 6th by 3PM. As such, it is critical that all forms be turned in to the student's counselor timely. All forms received after this date and time will be subject to a $50.00 late fee. No forms will be accepted 1 week past the deadline. 
For more information about College in the High School, visit our website at: https://westmoreland.edu/academics/college-now/college-in-high-school.html
Tuition bills will be sent directly to the student through the mail around February 23rd, 2023, and tuition payment will be due to the college by April 10th, 2023.
You can contact your WCCC representative, Danielle Higginbotham at [email protected] or 724-925-4000 with any questions.
You may view the 22-23 WCCC College in High School Handbook here.
You may view the current list of available courses here.
Tuition
 Credit Hours

 

Westmoreland County Resident Cost

 

Non-Westmoreland County Resident Cost

3 Credits

$180.00

$360.00

4 Credits

$240.00

$480.00